s: yourbox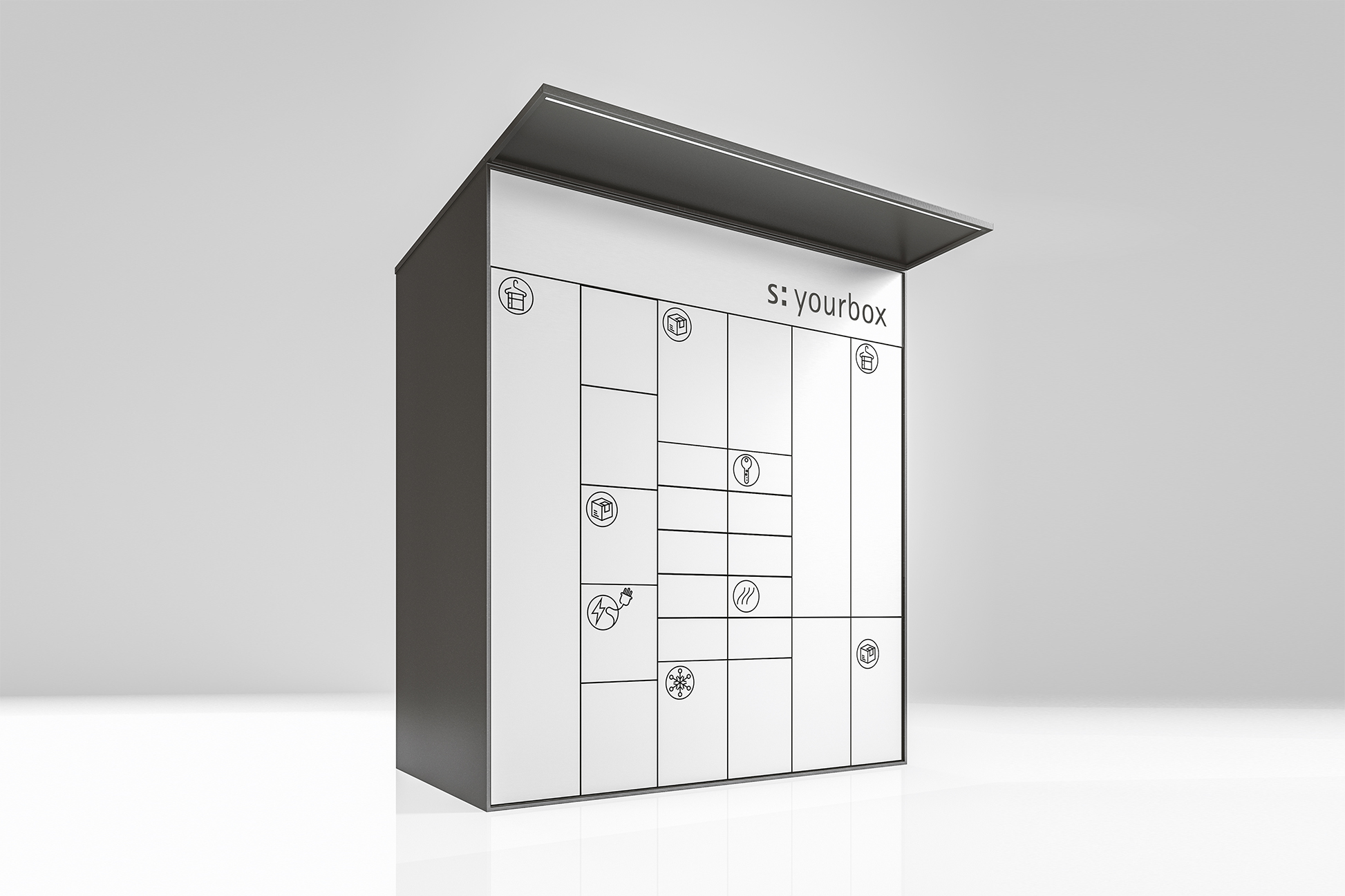 Bei der Entwicklung des s: yourbox-Konzepts haben wir einmal mehr «out of the box» gedacht.
Die modulare Bauweise ermöglicht jede erdenkliche Anwendung von der spezifischen Einzelbox bis zu ganzen Abholanlagen – präzise auf Ihre Bedürfnisse abgestimmt. Ob Schlüsselbox, Depotbox für Medikamente, Kleider oder Skis, Ladeboxen für Scooter oder Handies oder einfach als Paketanlage. Grosse oder kleine Fächer? Verstärkt, gekühlt, beheizt oder mit Stromanschluss? Oder alles kombiniert? Sie bestimmen!
Mit der intelligenten Kleverkey-Lösung wird die s: yourbox zur perfekten Depotboxanlage, wo Hausbewohner, Mitarbeitende, Kunden oder Kurierdienste jederzeit Waren sowie Dokumente deponieren oder abholen können. Einfach und sicher.
Downloads
Calculate mass
Sizes in mm (width x height x depth):